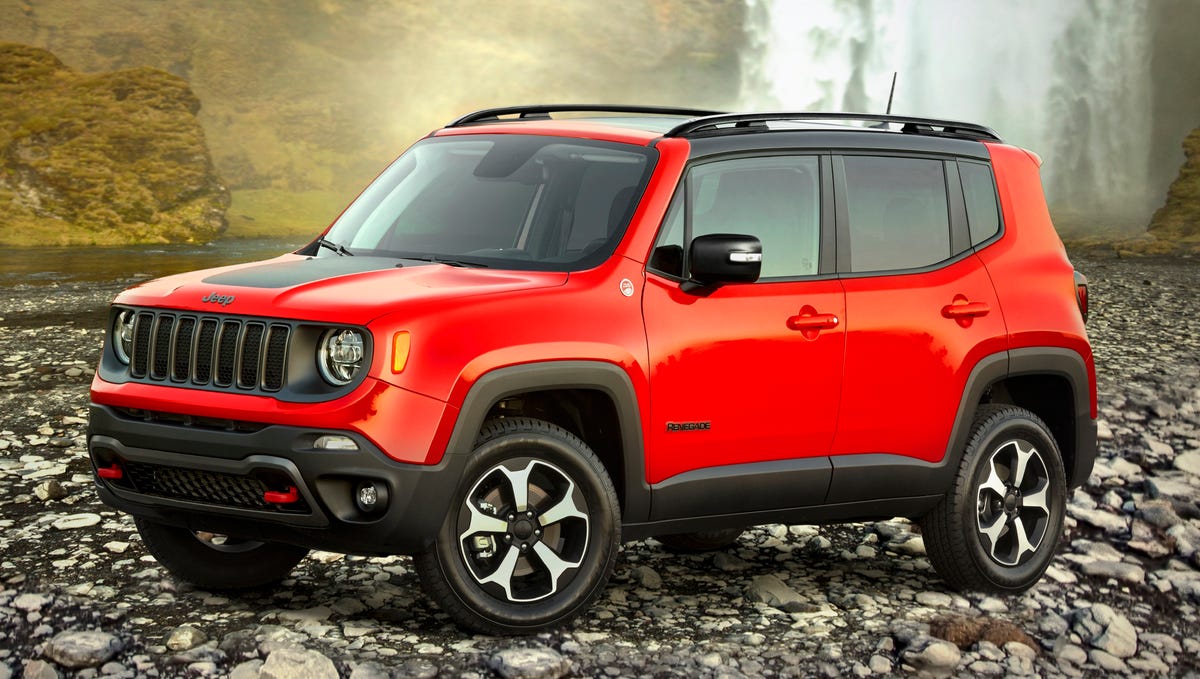 Jeep® holds the vision of expanding its vehicle lineup as it satisfies every need of its customers. Jeep is known to host one of the world's best vehicles capable of handling the road at all times. Jeep owners enjoy impeccable benefits as they choose from the different sport-utility vehicles on the market. The 2022 Jeep® Renegade is a true rebel with enough features needed to triumph over all road kinds. 
What is New in the 2022 Jeep® Renegade? 
The 2022 Jeep Renegade is a fantastic SUV, just like its predecessors. It is specially built for all roads. Although the 2022 Renegade comes with a distinct fog lamp, specially built front grille, mirror caps, 18-inch wheel on the limited trim, and rear valance. The 2022 Jeep Renegade serves enough convenience and delivers masterclass off-road capability. 
With its installed Active Drive systems, the Renegade effortlessly outshines other SUVs in its category in all weathers. Driving around in the Renegade becomes adventurous and more fun with its open-air freedom feature. The 2022 Jeep Renegade houses an exclusive 8.4-inch touchscreen display system. This system is available with an installed functional and proactive GPS navigation system.
Is the 2022 Jeep® Renegade Worth Buying?
Jeep is a well-known brand that ensures that every one of its customers gets value for the money spent. As a result of this, the 2022 Jeep Renegade is specially engineered to get the best functionality out of the vehicle. The Jeep Renegade houses a turbocharged standard 1.3-liter direct-injection engine type. 
This engine is linked to a nine-speed automatic transmission that makes 177 hp and 210 lb-ft of torque. The Renegade isn't just a regular SUV, and it comes with several helpful driver assistance components. This includes front parking sensors, perpendicular spots, adaptive cruise control, and many more. 
McPeek's Chrysler Dodge Jeep Ram of Anaheim is the best Jeep dealer in Anaheim, CA, and all of Orange County. Our exceptional customer service ensures that you get the best deals, including top-notch Jeep lease deals. We also have a new Jeep truck for sale, including the 2022 Jeep® Renegade sale. Read our Jeep reviews to learn the various rudiments of the best Jeep trucks. 
If you're wondering, "what's my vehicle worth?" Then, you should visit McPeek's Chrysler Dodge Jeep Ram of Anaheim. Here, you can value your trade-in and consequently trade-in your vehicle at the best rate. Get the vehicle of your dreams at our Jeep dealership near Orange, Fullerton, Costa Mesa, Irvine, Santa Ana, and Los Angeles, CA.