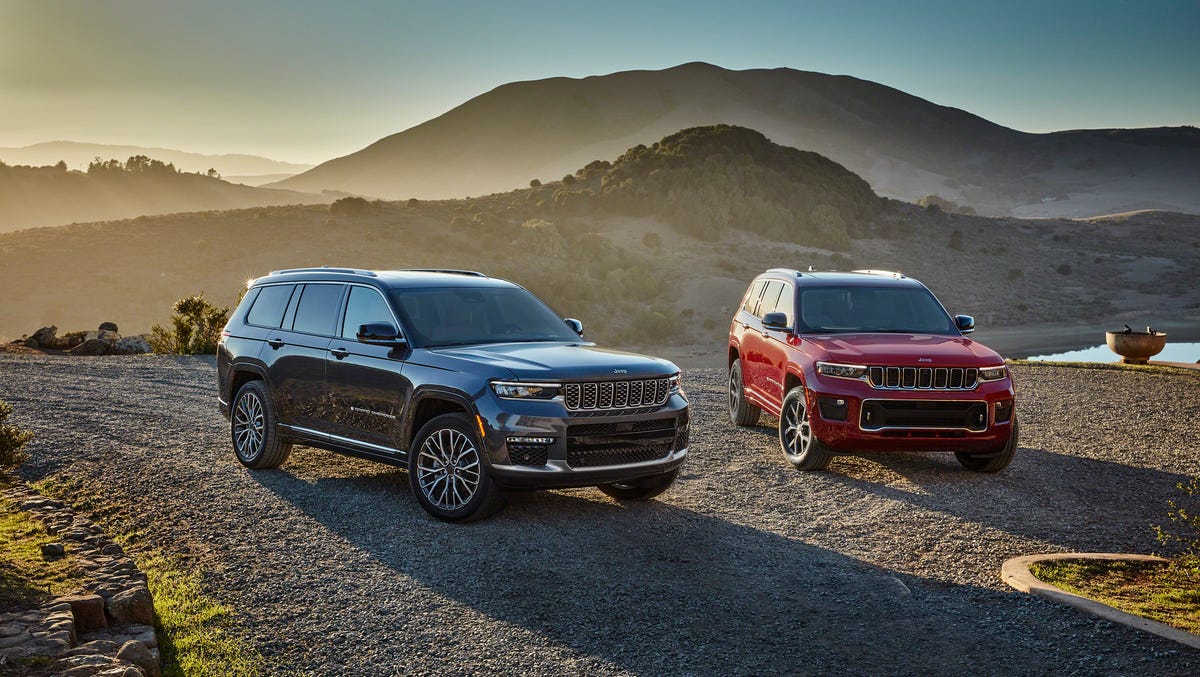 Jeep® has produced a number of vehicles with superb designs, but not many of them can measure up to the All-new 2021 Jeep® Grand Cherokee L. This SUV has an interior that can take up to seven passengers. It also features a number of luxurious items such as Palermo leather and so on.
Therefore, it's not much of a surprise that this vehicle has made it to the Wards 10 Best Interiors list in the first year of revealing it to the public. In addition to this, the SUV also made it part of Ward's User Experience List.
The materials used in the creation of these vehicles are all premium. The only truck in the market that can come close to the Jeep® in terms of aesthetics and even performance is the Ram 1500. Some of the materials used are premium metal trim and real wood. The interior also comes with the latest Uconnect 5, that's five times faster than its predecessors and 10-inch digital screens. 
On the design process, Ralph Gilles, the Chief Design Officer, mentioned that the aim of the team was to create something that would offset the old standard and create a new normal both for Jeep® and other trucks in the market. 
The 2021 Jeep® Grand Cherokee L is not the first time Jeep® has tried a seven-passenger truck, but it's the first time it's done it well. The Chief Design Officer also mentioned that the convenience and enjoyment of the passengers were paramount in the team's choices for materials. 
Furthermore, the seating in the Jeep® has been greatly upgraded. The climate zones in the vehicle were reconfigured to focus more on the passengers. The second and third-row seats now have wider and slimmer vents, and these vents are located at the pillar and not overhead. 
This information is brought to you by McPeek's Chrysler Dodge Jeep Ram of Anaheim. We're a Jeep® dealership near Santa Ana, CA, in Anaheim, CA. We have the 2021 Jeep® Grand Cherokee L for sale. We also have friendly Jeep® lease deals, and if you're wondering, what's my vehicle worth? You can value your trade-in here on our website. So, what are you still waiting for? Get started on buying the 2021 Jeep® Grand Cherokee L today!