Anaheim YMCA Delivering 700 Meals A Day During COVID-19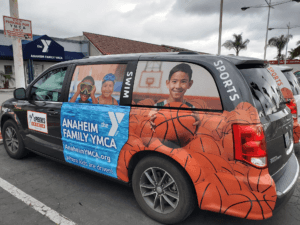 Since schools have closed the community has leaned on the YMCA in Anaheim a great deal more than they normally would. The Anaheim YMCA has been handing out thousands of meals a day, roughly 5000 a day in total between all the areas we have setup.
For those neighborhoods where the Y does not have pop up Grab & Go sites they have been taking the vans that we here at McPeek Chrysler Dodge Jeep RAM donated to the YMCA in December of 2019.
These two vans that we donated along with the 35,000 in cash is helping get out up to 700 meals a day to those areas that are not directly covered. Giving back to the community is important at all times as you never know what will happen. Life changes in a blink of an eye our team wanted to always try to give back ahead of time!
Much love to the whole team at the Anaheim YMCA for all the hard work they do and will continue to do moving forward.