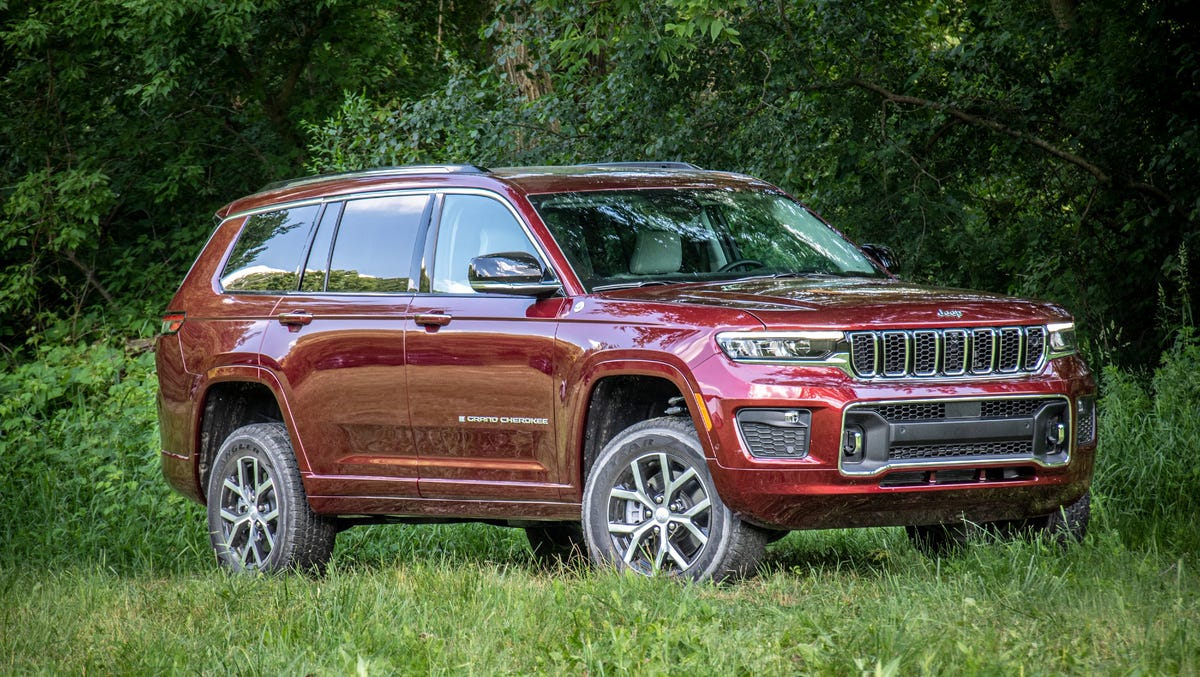 Forbes wheels award the all-new 2022 Jeep Grand Cherokee L as the Best 7-passenger SUV for 2022. This award honors the Jeep Grand Cherokee L's unparalleled 4×4 capability, standard safety, driver-assist features, roomy and well-arranged interior, and next-level technologies. 
The Jeep Grand Cherokee lineup is a well-awarded SUV in its segment. It is available in both two-row and three-row seating arrangements. It also offers a new 4xe electric plug-in hybrid powertrain, one of Jeep's successful attempts toward electrification of its entire portfolio. 
2022 Jeep Grand Cherokee L
The Jeep Grand Cherokee L is a rare SUV that supports off-road driving despite being a three-row SUV. It is a little bigger than the Grand Cherokee that comes with a two-row considering its additional row. The Cherokee L is a family-friendly vehicle with a spacious and well-equipped interior.
Despite being a three-row vehicle, the Cherokee L doesn't fail to deliver refined driving while driving. Its Quadra-Drive all-wheel-drive system allows the Cherokee L to go exceptionally well on all roads. It has other enhancing features, such as a limited-slip rear differential and an adjustable air suspension.
The 2022 Cherokee L runs on the same engine options as the two-row Grand Cherokee. The engine gives sufficient power to carry on with the daily routine. Jeep offers buyers two different options on the Cherokee L's engine. The Cherokee L is available with either a 357-hp V-8 or 290-hp V-6 with an eight-speed transmission.
The Cherokee L is great for transporting passengers and is suitable for towing. However, those seeking more power should go for the V-8 engine. The V-6 tows approximately 6200-pounds while the V-8 tows 7200 pounds. 
Mcpeek's Chrysler Dodge Jeep Ram of Anaheim is the top Jeep dealer in town. We are available and excited to assist you as you shop for the new 2022 Jeep Grand Cherokee L for sale. The premium Jeep Grand Cherokee L from Mcpeek's Chrysler Dodge Jeep Ram of Anaheim wins Best 7-Passenger SUVs for 2022. It would be best if you decided to buy a 2022 Jeep Cherokee L.
We are the best Jeep dealership in Anaheim, near Orange, Fullerton, CA. Whenever you seek new SUV finance specials, McPeek's Chrysler Dodge Jeep Ram of Anaheim is where you need to visit. Please read our Jeep reviews to know more about our Jeep inventory. Trade in your vehicle with us at great deals, and we can also help you get a better replacement.