A Message From Frank The Owner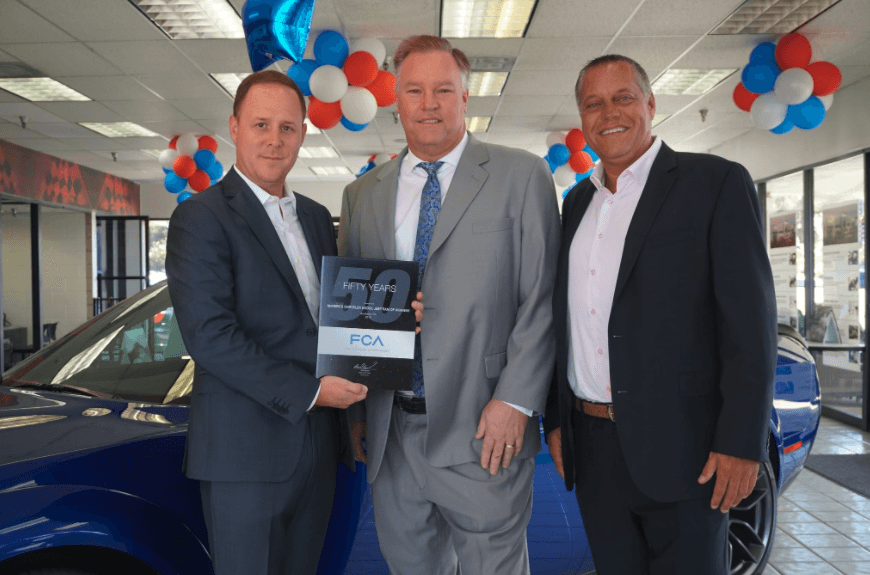 Our hearts and thoughts are with all the families, friends and community members the local community and all around the country who have been impacted by the COVID-19 outbreak. Even the smallest members of our community, such as the kids at the local YMCA we sponsor, are impacted by this.
Your entire McPeek Chrysler Dodge Jeep RAM of Anaheim team is focused on supporting the efforts of our local health officials and government leaders working to contain the spread of this virus. Our responsibility to protect the health and wellbeing of our employees, customers and vendor partners. We feel it is important to us that we share the precautions we are taking across our operations with you. We are open for business just like we always are to help service vehicles, help those get into new vehicles, provide parts, and answer any questions the public has about Chrysler Dodge Jeep and RAM vehicles.
We are cleaning and sanitizing all of our showroom floors, surfaces, bathrooms, offices, and lounges morning and night. With extra special attention being paid to high traffic areas inside of our location.
We are reviewing and sharing the latest insights and advice from the World Health Org, Centers for Disease Control, our insurance companies, and local governments with our teams, to prepare them to respond quickly as this situation changes.
For those hourly workers and small business owners who will be directly impacted by this virus we have put together a program to move the first payment 3 months out on a new vehicle.
At this time, McPeek Chrysler Dodge Jeep RAM of Anaheim's facility is operating with no restrictions, and no changes to delivery or vehicle service. Our sales, service, and parts departments are open, and our local delivery service is available as always.
We have also added additional hand sanitizer and cleaning wipes in various locations around our dealerships for both our team and our guests. We are committed to providing the same level of support for our service customers and customers looking to get into a vehicle. For those of you who would like to have a vehicle delivered to your home please find the vehicle you want on this website, pick your payments, pick your bank and let us know that you would like it delivered to your front door at no charge.
With that said, the public response to this challenging situation is changing rapidly. As this continues, some impacts to our service may become unavoidable, depending on local conditions and restrictions in each community.
During this difficult time, we want you to know that your business and your support means a great deal to our team. We value your trust, and everyone at McPeek Chrysler Dodge Jeep RAM of Anaheim is committed to providing the reliable support that you and your needs and expect – today, tomorrow, and always.
Sincerely,
Frank Busalacchi Jr