McPeek Donates Two Mini Vans to YMCA of Anaheim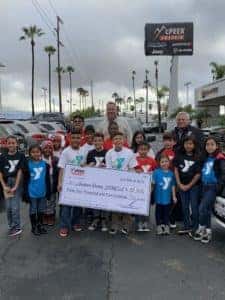 Just before the holidays, McPeek's Chrysler Dodge Jeep RAM of Anaheim generously donated two Dodge minivans to the Anaheim Family YMCA. In addition, they also pledged $32,500 between now and December 2020. Both vehicles were donated and include tax, license, registration and maintenance for three years.
The YMCA vans will be used to safely transport youth—ensuring its programs are accessible to all—in the following Anaheim Family YMCA programs: Anaheim Achieves after school program, summer and day camps, and sports and performing arts programs. The vans will transport kids safely from site to site, taking kids on field trips, or transport staff to trainings; additionally, staff will also use the van to help deliver supplies to families in the community and transport residents to capacity building opportunities and special events.